Welcome to FDATA North America's brand-new monthly newsletter! These regular dispatches will share developments from our organization and our 30+ member companies, all of which are promoting financial access and inclusion with open finance use cases. We'll also include a list of upcoming industry events, and coverage of any market developments that impact fintech innovators.
FDATA NA News
February 7: FDATA North America Submits Comments to OSFI's Consultation on Technology and Cyber Risk Management. Canada's Office of the Superintendent of Financial Institutions (OSFI) held a public consultation on its Draft Guidance B-13: Technology and Cyber Risk Management. In our response, we underscored the difference between third-party partners to banks and customer-selected use cases and discussed the interplay between B-13 and the development of open banking in Canada, particularly the importance of harmonization of efforts between the Department of Finance's open banking work and OSFI's approach to third-party cybersecurity risk. We also urged OSFI to consider all the work that's already been undertaken on this issue by the Department of Finance, and urged it to clearly distinguish its authority and responsibilities in the third-party marketplace from those of the Department of Finance.
February 22: FDATA Submits Comments to Canadian Department of Finance in Response to 2022 Budget Consultation: We sent a letter to the Canadian Department of Finance, Finance Minister Chrystia Freeland and Associate Minister Randy Boissonnault as part of the Canadian government's 2022 Pre-Budget consultation. With the resumption of Parliament, and Budget 2022 planning well underway, our letter urged the Department to fully implement all phases of the Advisory Committee on Open Banking's recommendations, which lay out a thoughtful, well-researched approach to building a "made in Canada" open finance system that puts consumers and small businesses at the center of a more competitive financial marketplace.
March 3: FDATA Responds to NIST Open Banking Report. The National Institute of Standards and Technology (NIST), an entity within the US Department of Commerce, recently published draft report NISTIR 8389, "Cybersecurity Considerations for Open Banking Technology and Emerging Standards." FDATA NA's analysis found several shortcomings in this paper, including incomplete definitions of open banking and proprietary data; failure to articulate the central role of regulatory leadership in well-implemented open banking frameworks; and incomplete discussion of the technological realities under which open banking solutions are currently delivered in the United States and in other jurisdictions across the globe. In our letter, we strongly and specifically described each of these concerns and encouraged NIST to undertake significant revisions.
Member News & Activity
BillGO recently published an Ebook entitled "The Battle for Bill Pay," which provides insights into what consumers want when managing their bills and subscriptions and steps the financial services can take to meet the needs of their customers.  This publication draws from nearly two years of data BillGO collected in exclusive studies commissioned to develop a comprehensive picture of consumer bill pay patterns and preferences. Their 2020 research revealed more than three-quarters of consumers paid their online bills directly to biller websites, and in Q3 2021 the number of consumers paying billers directly dropped to about 66 percent.  CEO and Co-founder Dan Holt noted that this trend confirms fintechs like BillGO are making headway in helping the industry convert to modern bill pay.
Codat's Head of Communications Gabriel Macsweeney joined the Open Finance podcast to explain Codat's universal API for small business data, and discuss its recently published report making the case for Open Finance. The company also published a new report "Open for Business: The case for a new approach to Open Finance that works for SMBs." This report revealed the strong appetite among Small and Medium Sized Businesses (SMBs) for the benefits of Open Finance, urges new regulation to prioritize the right data, and makes the case for a fresh approach to Open Finance that will benefit SMBs and their financial service providers and fuel economic growth.
EQ Bank announced that it is acquiring a majority interest in Concentra Bank.  President and CEO Andrew Moor said: "Acquiring Concentra strengthens Equitable's position as Canada's Challenger Bank by adding scale, talent, customer and partner relationships that will allow us to better serve our purpose of driving change in Canadian banking that enriches people's lives."
Experian is launching a buy-now-pay-later credit bureau to allow providers to furnish data on all types of point-of-sale products — enabling a comprehensive view of consumer payments, including the number of outstanding BNPL loans, total loan amounts and payment status. Experian also recently launched an app-based program called Experian Go aimed at helping people without credit or very little credit take the first step towards creating a credit report and credit score.
Fiserv announced the acquisition of software firm Finxact, developer of cloud-native banking solutions and APIs. Fiserv was an early investor in Finxact and will acquire the remaining ownership interest for approximately $650 million. The company also recently announced a partnership with shipping logistics company Pitney Bowes to develop a proprietary banking platform.
Intuit CEO @sasan_goodarzi joined Yahoo Finance to discuss earnings, growth outlook, the 2022 tax season, and the company's acquisitions of MailChimp and Credit Karma. The company also just announced financial results for the second quarter of fiscal 2022, noting that its Organic Online Ecosystem revenue grew by 37 Percent.
M Science was recognized at the 2022 @HFM_Global US Technology Awards as "Best Alternative Data Provider," for the fourth consecutive year.
MX announced a new partnership with Rize to provide fintechs and neobanks with embedded finance, which will give existing and potential clients access to Rize's banking infrastructure and compliance program, as well as the ability to securely link bank accounts from over 16,000 financial institutions and fintechs through MX's secure data connectivity network. They also announced that financial technology and customer experience platform Deposits.com has chosen MX for account linking, personal financial management, insights, and embedded financial wellness products. This partnership will level the playing field for community banks, credit unions, and community developers seeking financial innovation and inclusion.
Plaid has put together a video featuring CEO Zach Perett, Head of Financial Access Ginger Baker , and Global Policy Head John Pitts discussing their top fintech industry predictions for the upcoming year. They also just published the first of a new monthly blog series, PSD2morrow, where Plaid expert Martijn Bos examines the ongoing PSD2 review, what ecosystem players like Plaid need from it, and where policymakers could improve regulations to promote more open banking innovation.
Salt Edge has joined with Fairo, an innovative financial app for freelancers, to enable Fairo customers to keep track of their business banking transactions in the app and to automate the management of administrative tasks. As a global bank data integration specialist, Salt Edge will offer best-in-class security solutions to protect the data of Fairo customers.
Trustly announced the introduction of a new Open Banking-based deferred settlement product, FlexPay by Trustly. The company also recently partnered with Vroom Delivery to introduce an Open Banking Payments solution for their online convenience stores' consumers. Additionally, Trustly executives, Eric Foust, VP of Banking Partnerships, Ross McFerrin, VP of Enterprise Growth, and Kathryn McCall, Chief Legal Officer, participated in the Open Banking series of the Leaders in Payments podcast.
Validify has released a new underwriting product called the "FI Risk Index," which will help financial service businesses reduce risk when purchasing leads, removing the likelihood of default. This real-time data service was designed to quickly detect consumers associated with the highest-risk financial institutions and bad bank accounts.
Wealthica, the leading financial data platform in Canada has been named as FinTech Leader of the Year by Finance et Investissement, the preeminent source of information in Quebec for professionals in the financial services sector. Wealthica now serves over 50,000 users, aggregating over 200 institutions and $18 billion dollars worth of assets. Wealthica also recently launched the Vezgo API to aggregate cryptocurrency, integrating a wide range of crypto institutions.
Monthly FDATA Member Spotlight
Xero i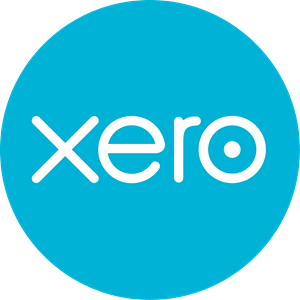 s a cloud-based accounting software platform for small businesses with more than 3 million subscribers and over 1,000 connected apps and more than 300 connections to banks and financial service providers.
With apps that support everything from inventory and logistics to point of sale and project management, the Xero App Marketplace empowers small businesses to build their own toolkit to run all aspects of their business and have them all work together seamlessly.
Events and Submission Deadlines