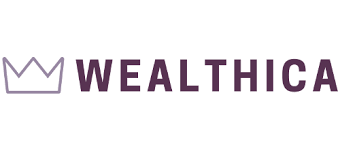 In 2015, Martin Leclair and Simon Boulet launched Montreal-based Wealthica to "challenge the status quo of financial institutions and portfolio advisers." The company continues that mission today by helping tens of thousands of investors see all their investments on a single dashboard.
How does it work?
Wealthica automatically imports a user's data from more than 100 Canadian investing platforms using secure application programming interfaces, or APIs. Wealthica syncs portfolio information daily, after markets close. After only five years in business, the company is tracking about $5 billion in assets.
For families, Wealthica offers a tool where groups of individuals can work together to expand their wealth and track financial goals. The family dashboard and report card can be used to help assess the impact a certain event will have on a family's investments, for example.
To protect consumers, Wealthica offers two factor authentication as well as email notification when logging in from a new location. The company also encrypts all financial information, and Sitelock, a global leader in website security, verifies Wealthica site security every day to protect users from spam, viruses, and scams.
The remarkable thing?
Wealthica's basic platform is free to consumers (it also is ad-free) no matter how many accounts a user tracks. That makes the platform ideal for investors who are just starting to build their wealth, or who are unfamiliar with the market.
Unfortunately, as CEO Boulet explained in this 2017 interview, "Most of the financial institutions in Canada are closed and don't offer a simple way to share your financial data with third party applications without sharing your credentials. For most of the institutions we have to ask the user for their credentials and retrieve their data through web scraping."
A formal Open Finance system in Canada would make it easier for investors to connect and aggregate the data from all their investing accounts into Wealthica's dashboard and give more control to the investor over their own financial data.