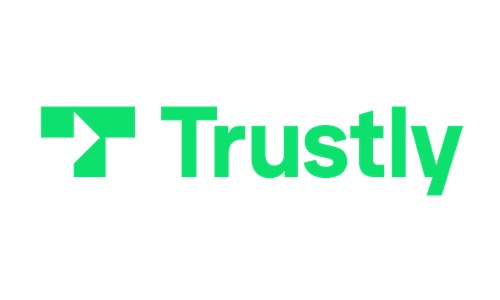 Today, our salaries are deposited straight into our bank accounts and we shop online, from merchants all around the world. So why is it so hard to pay straight from our bank accounts? This is where Trustly comes in.
The fintech, which now has operations in Canada and Australia in addition to the United States and Europe, is building an Online Banking Payments network that bypasses the card networks, letting consumers make and receive simple and safe payments to/from merchants by signing in to their online banking. With support for more than 7,600 banks, Trustly enables merchants to accept payments from roughly 600 million consumers across Europe and North America.
Trustly serves many of the world's most prominent merchants within e-commerce, financial services, gaming, media, telecom and travel, which all benefit from increased consumer conversion and reduced operational, fraud and chargeback costs.
In the United States, for instance, Trustly partners with AT&T to help subscribers pay their monthly bills, and with Dell to help customers purchase computers online, in both cases with a simple and safe user experience — no card or registration needed. At the same, AT&T and Dell increase their payment approval rates while reducing their payment acceptance costs and eliminating chargebacks. These are just two examples of how Trustly is helping large North American merchants circumvent the limitations of the card networks.
In Europe, Trustly helps PayPal users top up their wallets, and Norwegian Air travelers pay for plane tickets directly from their bank accounts. And, last year, Trustly established a partnership with the Help to Help Foundation, which grants scholarships to university students in East Africa. Using Trustly's Direct Debit service to digitize recurring payments and simplify the management of donations from monthly donors, Help to Help has reduced churn, allowing a greater portion of donations to go toward scholarships. Help to Help founder Malin Cronqvist said the organization now saves two to three percent of donations in fees.
Trustly joined FDATA North America to bring more opportunities like these to more consumers in the United States and Canada. "We look forward to helping U.S.and Canadian consumers pay their favorite merchants and billers with our Online Banking Payments service, a modern, simple and safe alternative to cards," said Alex Gonthier, CEO of Trustly Inc.
The company now has more than 400 employees, 10 offices across the Americas and Europe, and processed more than 100 million payments last year.
In February 2020, Trustly was recognized as Best Payment Initiation Service Provider(PISP)/Account Information Service Provider (AISP) at the Merchant Payment Ecosystem Awards, which honor the achievements of companies in the European merchant payments ecosystem. The PISP AISP award goes to the company "that most efficiently brings open banking services to the merchant community, and provides the best customer experience."
Leon Dhaene, Chairman of the MPE Awards, explained why Trustly was chosen. "Make e-commerce simple again. It could have been the slogan of a politician, but it is essential if you want to bring potential customers to effectively buy over the internet," said Dhaene. "The Jury appreciated the fact that Trustly delivers fast, simple, and secure payments in only three steps."
Simplicity and security – just what consumers can expect with Open Banking in North America.