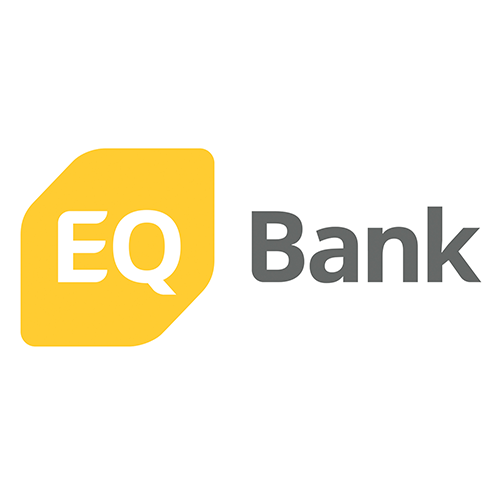 EQ Bank is the digital banking platform offered by Equitable Bank, Canada's Challenger Bank™. Equitable employs more than 900 Canadians and is now the country's ninth largest independent Schedule I bank. Launched in 2016, EQ Bank provides state-of-the-art digital banking services, including the Savings Plus Account which reimagines banking by offering an everyday high interest rate, plus the flexibility of a checking account, with free transactions, no everyday banking fees, no minimum balances, fast, cheap, and fully transparent international money transfers, and more—all from one account.
CEO and President Andrew Moor has said, "Making smart, future-ready decisions to better the way Canadians bank has always been our primary focus. Cloud-based banking is just one way we're challenging the status quo in order to bring smarter money solutions to our customers."
EQ Bank also is challenging the status quo by using various social platforms, including its own blog, to educate its customers and the broader Canadian public about everything from how interest is taxed on a joint account to strategies for increasing personal savings to buying a home.
The blog provides practical, easy-to-digest tips like explaining why consumers are better off when they can link their accounts – a process that would be made much easier with the implementation of an open banking regime in Canada. In a November 2019 blog post, EQ Bank explained, "Linking your account not only streamlines the application process, but it's the easiest way to start adding funds to your account. When you sign in to your new account for the first time, you'll already be linked to another bank account; this means you can transfer money and start earning high interest on that amount immediately."
The bank has regularly spoken about its commitment to bringing open banking to Canada in order to drive innovation and to serve the changing needs of its customers. Equitable CIO Dan Dickinson was the first bank representative to address the Standing Senate Committee on Banking, Trade and Commerce on the topic of Open Banking. Equitable Bank is pushing for Open Banking so that Canadians at all banks can have better options and an improved customer experience.
In September 2020, EQ Bank announced that it had reached more than $4 billion in deposits. (The company has more than 150,000 customers.) In the first three months of the coronavirus pandemic, sign-ups for new accounts tripled. "The need for fair, well-valued banking products and a complete understanding of one's financial picture has never been more important," according to Dickinson.
EQ Bank has received multiple awards for its efforts to provide outstanding service and innovative solutions to Canadians. It recently was awarded the Celent Model Bank Awards, which recognizes financial institutions as "model banks" for their outstanding technology initiatives that demonstrate clear business benefits, innovation, and technology or implementation excellence. The company also received one of Ratehub.ca's inaugural Personal Finance Awards. Rathhub recognized the EQ Bank Savings Plus Account as one of the country's top high-interest savings accounts.
EQ Bank joined FDATA North America in 2020. As EQ Bank President Moor has said, "Open banking will transform and modernize our industry enormously, benefitting consumers, businesses, and the economy alike. Innovation is in EQ Bank's DNA, and our recent move to the cloud means we're not only ready for the future of banking in Canada, we're driving it."