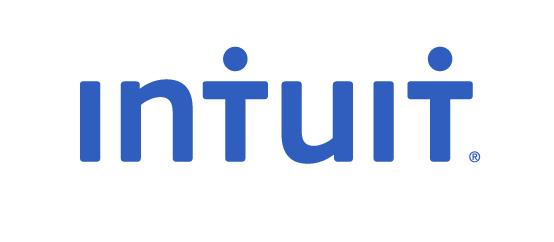 ---
Intuit is a global technology platform that helps customers and communities overcome their most important financial challenges. Serving approximately 100 million customers worldwide with TurboTax, QuickBooks, Credit Karma and Mint, Intuit believes that everyone should have the opportunity to prosper and works tirelessly to find new, innovative ways to deliver on this belief.
Founded 38 years ago, the work Intuit does starts with a mission of powering prosperity around the world. Prosperity means something different for each person, but finances often sit at the core of living the life you want. Intuit believes that everyone should have access to the expertise, tools, and resources they need to take control of their financial life and pursue their dreams.
Across its platform, Intuit puts the power of technology and data on the side of customers by delivering simple, delightful solutions through their products:
QuickBooks is the world's largest small business platform, serving as the center for small business growth. QuickBooks has helped customers simplify the financial complexities of managing their business and achieve success for more than 25 years. QuickBooks began by helping small businesses manage their books and grew into a platform that helps them get paid fast, manage capital, and pay employees with confidence.
TurboTax takes the complexity out of the tax code, helping people get the maximum refund they deserve.
Mint is a free personal finance app that helps users to get a holistic view of their financial picture and make smart money decisions.
Credit Karma is a data platform that helps people find the right financial products, putting more money in their pockets and providing insights and advice.
Intuit's mission of powering prosperity also goes beyond its products. Intuit leverages its products, unique expertise, and scale to have a positive impact on communities around the world by investing in people and helping them meet the challenges they face. For example, to help struggling Canadian families and small businesses during the COVID-19 pandemic, Intuit launched its Prosperity Accelerator. The 5-month program encourages startups to leverage the power of AI to advance the financial prosperity of consumers and businesses in North America. Selected startups have access to a corporate and investor mentorship network, dedicated coaching, and the opportunity for follow-on investment from Highline Beta.
Additionally, Intuit QuickBooks leveraged its fintech experience to help customers access more than $1.2 billion in SBA-approved Paycheck Protection Program loans and keep thousands of employees on payroll in the United during the height of the COVID-19 pandemic. QuickBooks also launched a new platform for product-based businesses, offers on-demand accounting experts, and has helped to democratize machine learning by adding it to the company's offerings for the benefit of small businesses.
Building on its commitment to help small businesses save time by simplifying complex business operations and taking the guesswork out of complicated compliance matters, Intuit QuickBooks Australia became the first accounting software firm in Australia to be accredited by the Data Recipient Accreditor at the unrestricted level and the third data recipient to be accredited overall in October 2020. The landmark accreditation gives Australians greater control over how their financial and banking data is accessed and used and allows them to securely share it with accredited third parties. In addition to saving users additional time – estimated at around eight to ten hours per week – as well as money and resources that are currently spent on financial management, the move allowed real time and simple cash flow management, with highly accurate future forecasting through richer insights.
Intuit is proud to join FDATA North America's efforts to bring the benefits of opening banking to businesses in other geographies so that individuals and business owners can easily and securely access their banking data allowing them to spend their time focusing on what matters most to them.