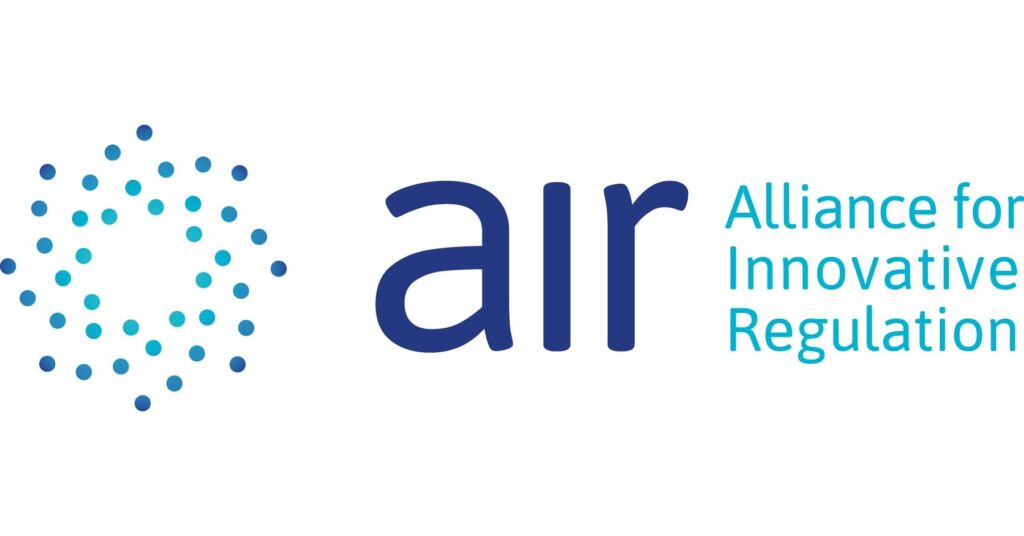 The Alliance for Innovative Regulation, or AIR, is a nonprofit organization dedicated to bringing financial regulation into the 21st century. What would consumers and small businesses have to gain from this move? According to AIR, improved financial inclusion, better consumer protection, lower rates of financial crime, and continuous innovation that helps them save and earn more and that drives economic expansion.
AIR generates thought leadership, connects and educates innovators and regulators, and runs a policy accelerator to test and demonstrate new regulatory technologies. It also works directly with regulators throughout the world to support government innovation efforts.
Sound financial regulation is particularly important during times of economic distress, like the coronavirus pandemic, when businesses and families are doing more with less and are rapidly shifting to digital channels. AIR CEO Jo Ann Barefoot says, "The pandemic has packed a decade's worth of innovation and technology adoption into a few short months, in every field including finance and financial regulation. It opens an opportunity for very rapid progress toward regulatory strategies that can work better, cheaper and faster, all at once."
During the COVID crisis, AIR hosted two Save Small Business Hackathons to accelerate the U.S. Small Business Administration's Paycheck Protection Program (PPP) loan application process by helping banks calculate, track, and report on requirements for loan forgiveness for the PPP. More recently, AIR ran a techsprint examining how to curtail use of cryptocurrency to purchase child sexual abuse material (CSAM) online. The participating teams of engineers, financial companies, and child advocates will present proposed solutions to FinCEN in December.
CEO Barefoot has explained how improving financial regulation can spur an economic recovery after this crisis. "Regulation may not be sexy, but the rules we create to enforce laws carry a massive economic cost," Barefoot said In an op-ed in The Hill in May 2020. Barefoot. "Estimates are that federal regulations alone cost $2 trillion annually. Not only is that comparable in cost to the recently passed stimulus bill, but it's also equivalent to 10 percent of total U.S. GDP."
AIR Cofounder David Ehrich notes, "Regulation is the aperture through which all financial innovation has to pass. We need to get it right." As part of that effort, AIR issued a Regtech Manifesto in July, seeking public comment on why and how to modernize the regulatory system. The organization also hosts a podcast, Barefoot Innovation, which explores better solutions for financial consumers at the intersection of technology innovation and regulation with regtech and fintech CEOs, lawmakers, regulators, bankers, and academics.
"A critical trend in financial innovation is the global move toward open finance, grounded in assuring that consumers can use their financial data to advance their own goals and widen their choices, with confidence that it will be secure," says Barefoot, who was inducted into the CB Insights Fintech Hall of Fame in November. "In the US, 2021 will be pivotal as the CFPB works through how to shape a data landscape that protects consumers and also enables innovation to flourish."