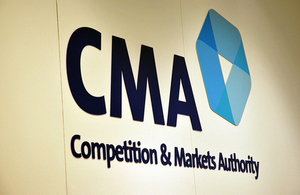 Fintech's trade body welcomes end of redaction and committment to direct representation
The Financial Data and Technology Association (FDATA) has today welcomed the Competition and Markets Authority's Final Report of its Retail Banking Market Investigation.
FDATA's members provide innovative financial applications and services to empower customers to make better decisions and take fuller control of their financial lives across all their accounts, credit cards, loans and investments.
FDATA has been campaigning since the release of the CMA's provisional remedies on a series of remaining concerns, as follows:
low uptake of the API as a result of redaction and limited data scope

an unambitious timescale

a lack of commitment to the future role of screen-scraping

a lack of clear post-launch governance

representation of FDATA's members on the Implementation Entity
FDATA's key issues are addressed in section 13 of the report, which can be read here.
Commenting on the release of the Final Report, FDATA's Executive Director Andy Maciver said:
"Between its provisional remedies and its final report, the CMA has done a great service to the UK's banking consumers, and on behalf of third party providers in the fintech sector we welcome its work.
"We are particularly pleased that the CMA is requiring direct representation for providers such as our members on the Implementation Entity and its Steering Committee, and we look forward to discussing which shape that might take with the existing Steering Committee.
"We also commend the CMA for accepting the compelling case against redacted data, which would have rendered the API unuseable for third party providers. 
"We remain concerned that the proposed timetable, which is now effectively aligned with PSD2, lacks ambition and risks losing the UK the competitive advantage in fintech which the sector has worked hard to create. And whilst we fully understand and respect the CMA's logic for not widening the scope of data, we remain committed to making the case for extending the inclusions in the API well beyond current account data.
"Furthermore, we believe there is an urgent need to put in place enduring governance arrangements and we look forward to working with the IE to help put these structures in place as an immediate priority.
"However, we have always accepted that compromise is required in order to achieve the open banking environment which UK consumers demand, and in that spirit we welcome the CMA's report and welcome the enthusiasm which the nine banks, along with Payments UK, have shown towards the implementation of the API."